Leadership
The senior members of C.T. Hsu + Associates leadership bring an average of 30+ years of architectural and project management experience to the firm and its clients. Our leadership serve as pillars within our communities and go the extra mile to positively shape the environments where our neighbors live, work, and play.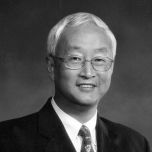 President/Managing Principal
Chu-Tzu Hsu – known simply as "C.T." – is a talented and international award-winning architect. He founded C.T. Hsu + Associates 1984 with the vision of building a firm that embodies architectural excellence, cherishes client relationships and nurtures professional growth. A native son of Taiwan, C.T. moved to the U.S. in 1974 to pursue a masters of architecture in advanced studies degree from the Massachusetts Institute of Technology. He began his career as a staff architect working for several firms in the northwest before relocating to Orlando to start his own firm.
C.T. is a conferred member of the American Institute of Architects' prestigious College of Fellows and recipient of the Rotary Club of Orlando's Outstanding Businessman of the Year Award and the Hillard T. Smith Silver Medal Award for community service leadership from the American Institute of Architects, Florida Association.

Tim McNicholas
AIA, LEED AP
Partner/Design Principal
Tim McNicholas was the first employee hired by C.T. Hsu + Associates in 1984. He has more than 25 years of experience in the planning and design of award-winning institutional buildings and infrastructure projects for both public and private clients. Serving as the design principal on all firm projects, his portfolio includes work for the City of Orlando, Valencia College, Orange County Government, the City of DeLand, the Greater Orlando Aviation Authority and Central Florida public school boards.
Tim earned his Master of Architecture degree from Harvard University in 1989. He also holds a bachelor's degree in architecture from the University of Florida and is a recipient of the university's prestigious Young Architect's Design Award, given to a select few alumni who made significant professional contributions in the first 15 years of their careers. His community involvement includes serving on the City of Orlando's Public Art Advisory Board responsible for establishing the city's Public Art Master Plan, recommending specific projects and selecting works of art, as well as landscaping and architectural enhancements.
Director of Planning & Design / Principal
Rene Alvarez has worked in the planning and planning and design field for more than 25 years. At C.T. Hsu + Associates, he provides master planning, feasibility studies, programming, building designs and project management for many of the firm's signature projects including Edgewater High School, Osceola High School, Seminole State College's Sanford/Lake Mary campus master plan, the Orange County Convention Center West Entrance and Valencia College / UCF University Center.
Prior to joining the firm in 1998, Rene served as a senior designer with Architekturbüro Prof. Harald Deilmann in Münster, Germany where he worked in the urban design department on residential, commercial, and industrial projects. He holds a Master of Science degree in urban design and a Bachelor of Architecture degree with honors from the Pratt Institute in Brooklyn, New York and is fluent in Spanish, German and Portuguese.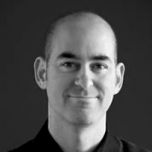 Senior Project Manager / Principal
Harry is a registered architect with two decades of experience in project management and the design of institutional projects. He first joined C.T. Hsu + Associates from 2001 to 2004 and rejoined the firm in 2015. His project work at C.T. Hsu + Associates includes the Inverness Depot Pavilion, Orange County Convention Center Food Service Renovations, Orlando City Soccer Stadium, and Seminole High School's Career Vocational Education Building.